Complete list of Services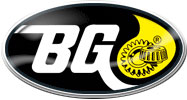 German Auto Center is proud to offer the entire line of BG Products:
"BG Products, Inc. is dedicated to making vehicles last longer and perform better in the meantime. Each of these products and services has resulted from decades of research and close interaction with automotive professionals on the job. BG serves the driving public with innovative products and proven programs of automotive maintenance."
BG Coolant System Flush $149.95
BG Power Steering Service - $99.99 (filter & Synthetic Power Steering fluid are extra)
BG Complete Fuel System Service - $149.99 (Fuel Filter is available at an additional cost)
BG 44K Fuel Treatment - $24.95
BG 244 (for Diesel) - $24.95
BG Complete Engine Purge - conventional oil - $249.95
BG Complete Engine Purge - synthetic oil - $299.95
---
Service Special
Includes uo to 8 qts of oil (Conventional and/or Synthetic oil available),OE quality oil filter, Differential gear oil check, Lubrication of throttle linkages, Coolant level check, Lubrication of hinges and antenna mast, Brake fluid check, Service of battery, Power steering fluid check, Automatic transmission fluid check, Drive belt check, Air filter check, Tire pressure check & adjustment (including spare), and tire wear check. Giving your Mercedes Benz a comprehensive preventive maintenance inspection for only....
$69.95 (Conventional Oil - Valvoline)
$129.95 (Synthetic Oil - Mobil 1)
Prices Include Tax
---
Brake Fluid Service - Recommended every 2 yrs
Pressure flush entire brake system, clean out brake fluid reservior, replace cap seals (if needed), inspect brake fluid system for leaks & sources of moisture. Excludes SBC brakes.
$129.95
All work guaranteed, ASE qualified technicians, original parts,
free local courtesy shuttle, overnight enclosed storage